2021 Collection Exhibition: Designing Home: Masterpiece Houses from NAMA's Collection 1940-1975 publicity materials
Listed files
Please feel free to use the following four items. When publishing in media, you are requested to inform it to nama@mext.go.jp and send the publication to us.

Address is as below.
National Archives for Modern Architecture
Yushima 4-6-15 Yushima local government office complex
Bunkyo-ku, Tokyo JAPAN
Postal code 113-8553

○Press release
○Logo
○Poster
○Flyer
○Press release
○Logo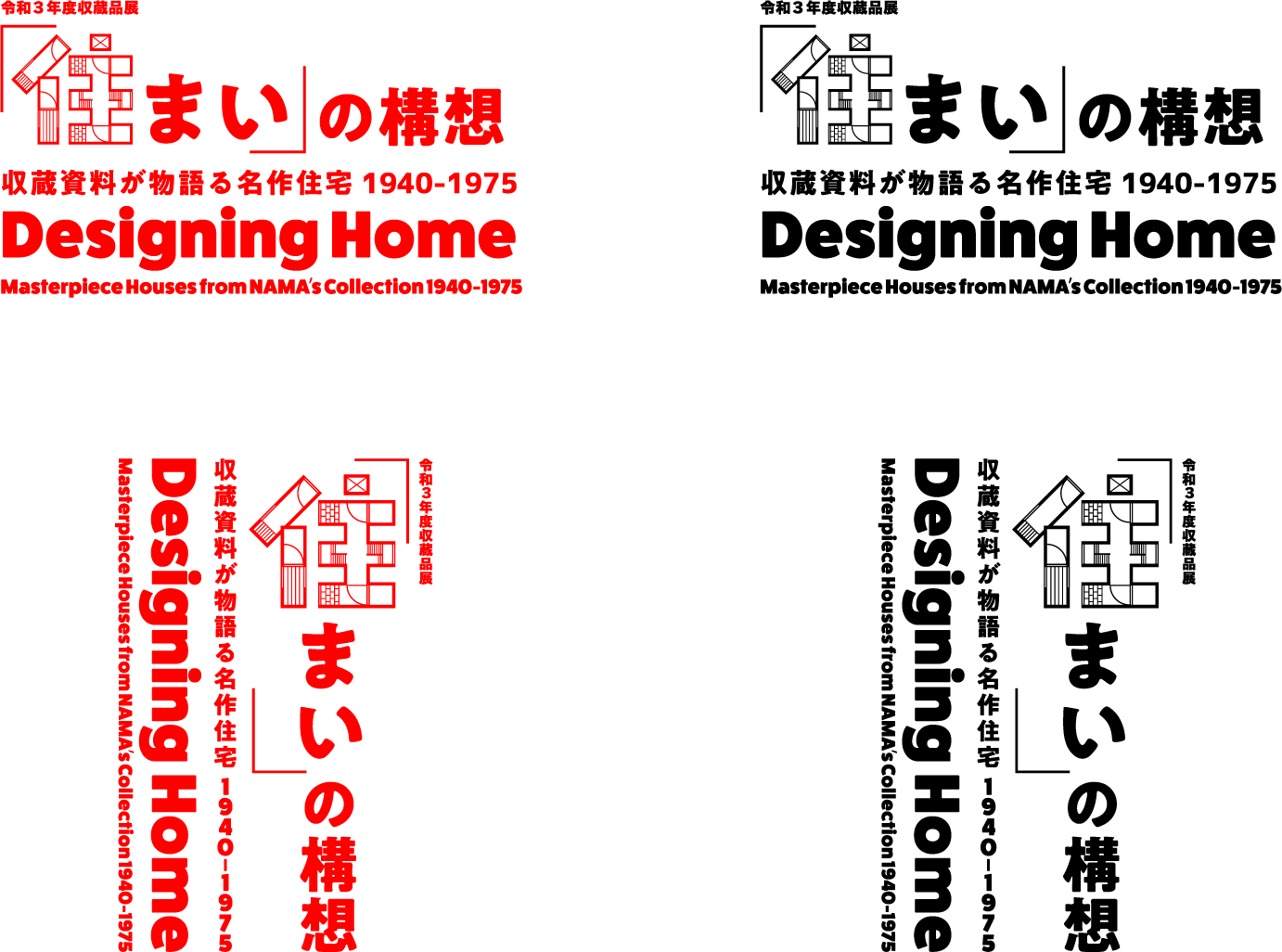 ○Poster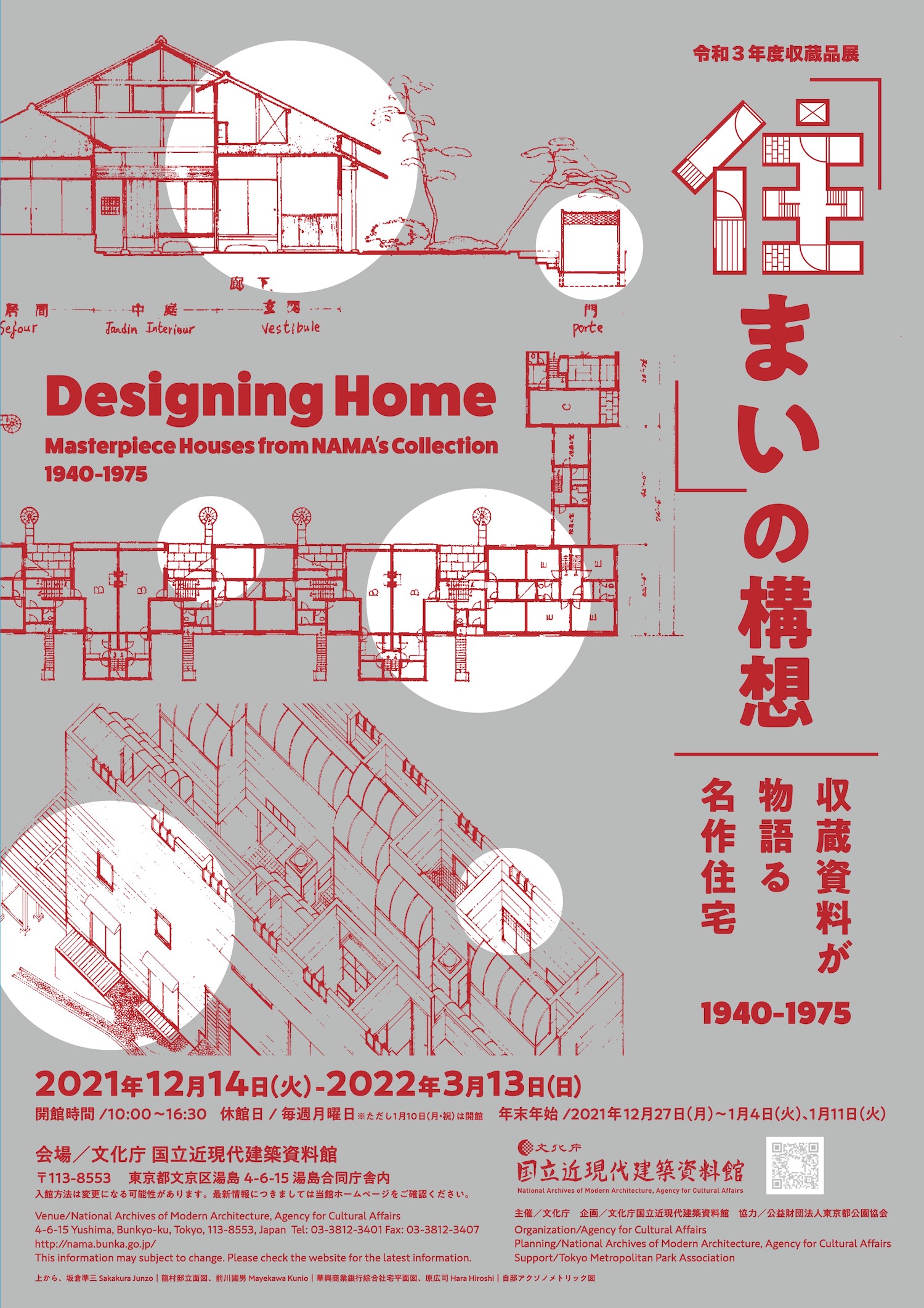 ○Flyer
Application Form
 If you would like to use any images listed in the application form, please fill in the desired image column and submit it to Koike or Kinoshita. After checking the application form, the person in charge will provide you with the images directly.
Submit the application form to
 Koike s-koike@mext.go.jp
 Kinoshita s-kinoshita@mext.go.jp
About coverage
 If you would like to cover this exhibition, you are requested to send an e-mail to nama@mext.go.jp . When you send an e-mail to NAMA, please be sure to remove all images and external links before sending the information to us for the sake of the system.