The Landscape of National Higher Education Buildings in the Meiji Era
    
  

2018.10.23[tue]-2019.2.11[mon]
Commemorative Exhibition for the 150th Anniversary of the Meiji Era and 5th Anniversary of the National Archives of Modern Architecture
The Landscape of National Higher Education Buildings in the Meiji Era
Grasping a True Picture of the Colleges, Universities, and High Schools of Japan's Old School System through Historical Architectural Materials
Open hours 10:00~16:30
Closed: 2018.12.29[sat.]-2019.1.3[thu]

  
 
 Organization: Agency for Cultural Affairs
 Special Support: Ministry of Education, Culture, Sports, Science and Technology
 Support: Tokyo Metropolitan Park Association
 Planning: National Archives of Modern Architecture, Agency for Cultural Affairs Supervision: Kawamukai Masato
 Executive Committee: Ikegami Shigeyasu, Kasahara Kazuto, Shimizu Takahiro, Yamazaki Mikihiro

 2018 is a milestone year for both Japan and the National Archives of Modern Architecture as it marks the 150th year from the first year of the Meiji era (1868-1912) and the 5th anniversary since we opened our doors in 2012. We are celebrating this special occasion at the archives with a commemorative exhibition titled The Landscape of National Higher Education Buildings in the Meiji Era.
 In recent years, there has been increased discussion on the role of universities and higher education, and excellent scholarly texts have been published that elucidate the evolution of universities as places where essential ideas and skills are not only collected and imparted but also created. While it is said that "historically, the word university has no connection with the universe or the universality of learning", what one finds by looking into the beginnings of universities are surprise-filled processes that were as dynamic as the birth of a universe and freer than one might have imagined.1
 This exhibition lucidly illustrates how the various higher education facilities of Japan's old school system formed and developed during the Meiji era while maintaining dynamically competitive and complementary relationships with one another. The visual showcase of architectural drawings and historical photographs gathered from across the country presents a true picture of where and how education has taken place in Japan.

1. Charles Homer Haskins, The Rise of Universities
 (Ithaca: Cornell University Press, 1957), p.9.
Installation view of the exhibition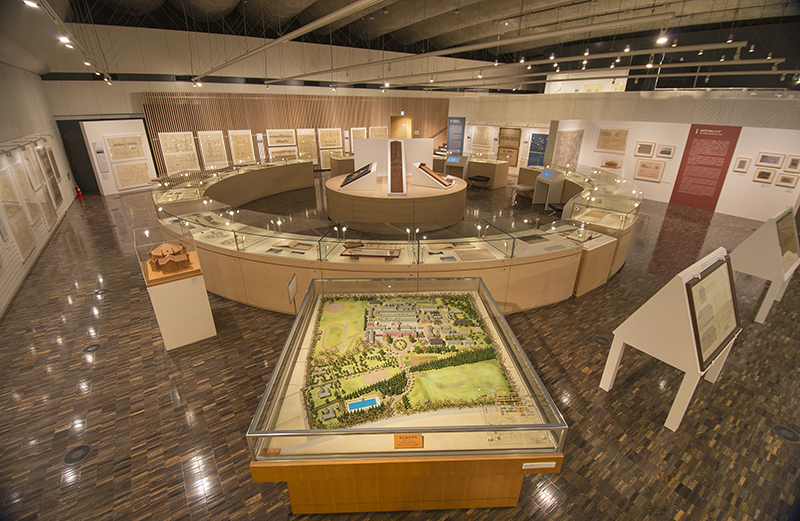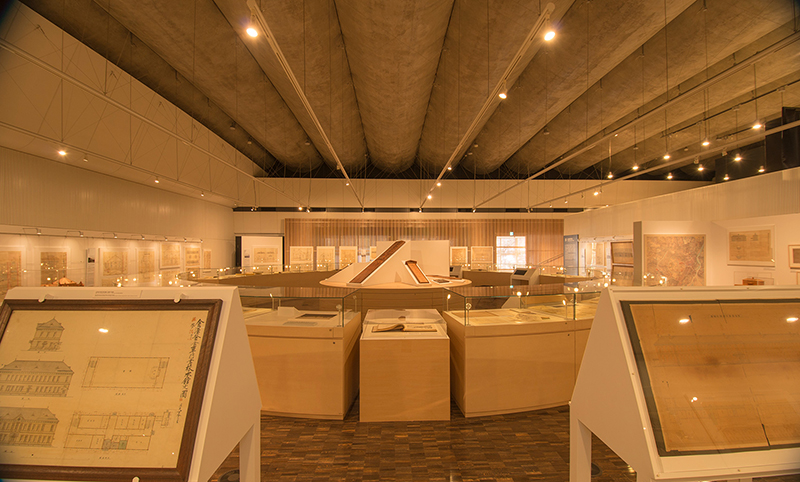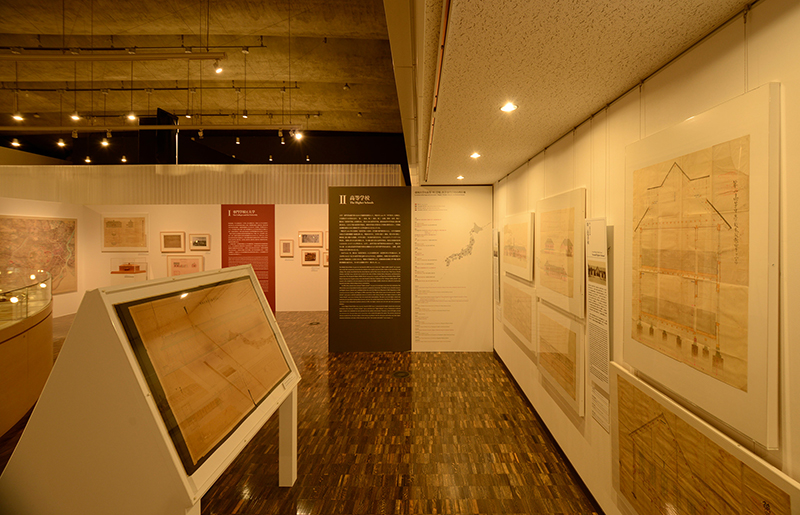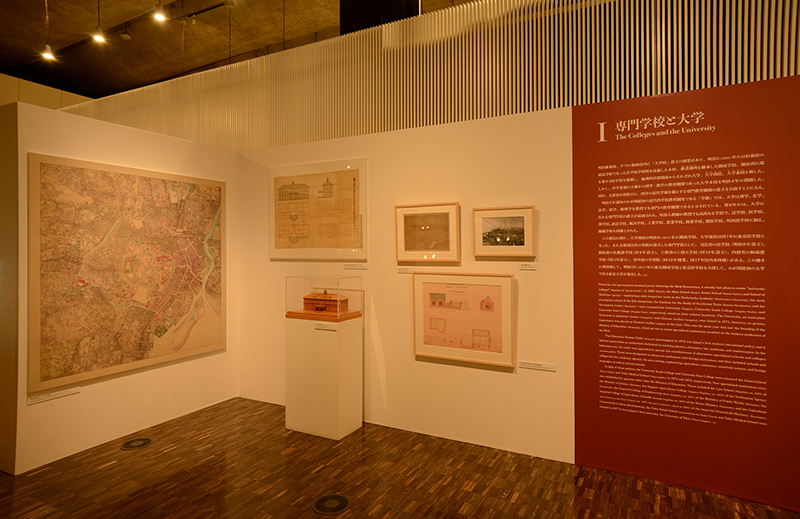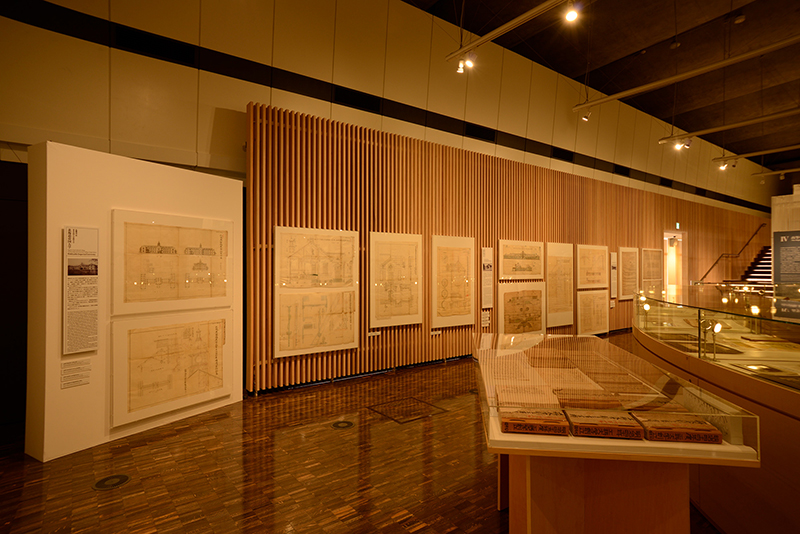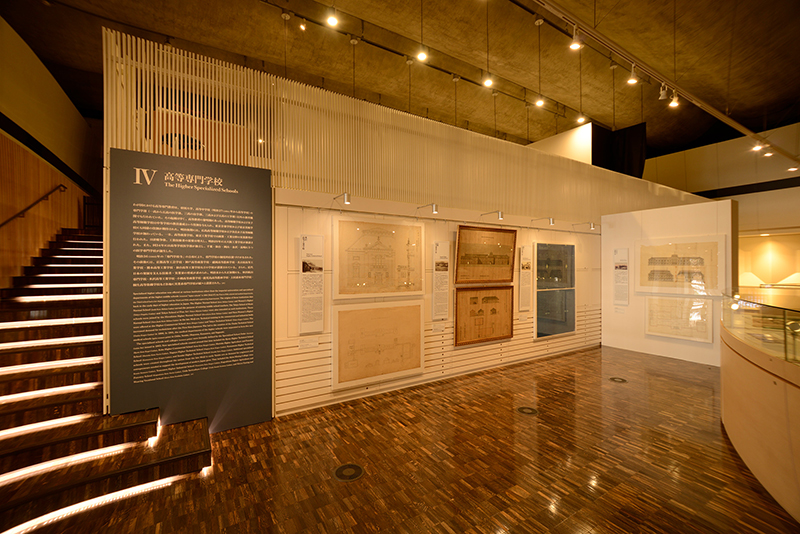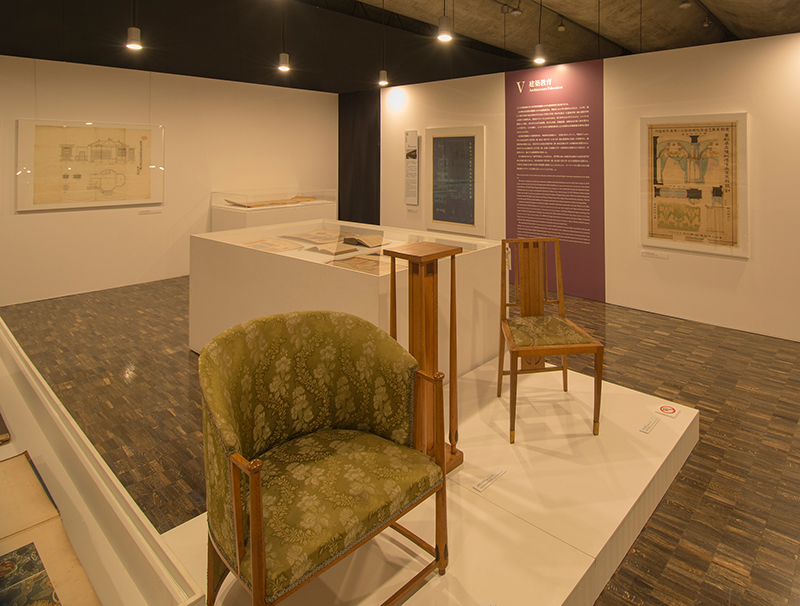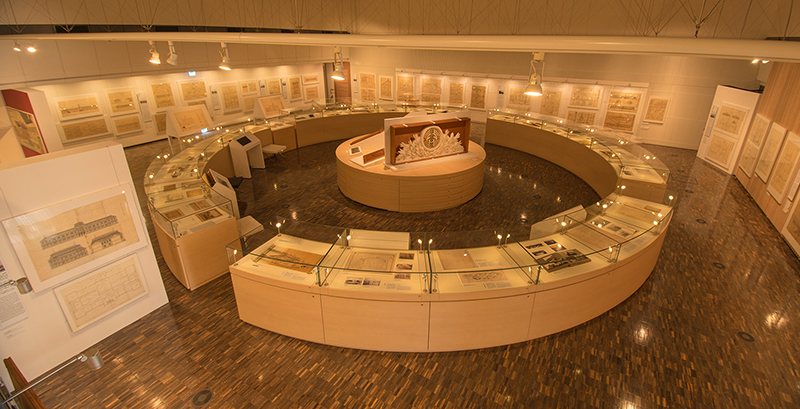 Venue
National Archives of Modern Architecture, Agency for Cultural Affairs 4‐6‐15 Yushima, Bunkyo-ku, Tokyo
Entry
There are two ways to enter the National Archives of Modern Architecture.
To view only the exhibition (possible only on weekdays):
Please enter via the main gate of the Yushima
Local Common Government Offices (Admission: Free).
To view both the exhibition and Kyu-Iwasaki-tei Gardens:
Please enter via the Kyu-Iwasaki-tei Gardens
(Admission: 400 yen).