Recent Acquisitions and Collection Highlights 2017
2017.6.10[sat]-9.10[sun]
Recent Acquisitions and Collection Highlights 2017
Open hours 10:00~16:30
Open throughout the exhibition period

  
At the National Archives of Modern Architecture, we previously showcased items from the SAKAKURA Junzo Fonds, YOSIZAKA Takamasa + Atelier U Fonds, and OTAKA Masato Fonds in exhibitions that traced the path of each architect. However, the items we exhibited represented only a fraction of the vast amount of information stored in our archives. Hence, as a new venture, we have placed the focus of our latest exhibition of collection items on three architectural projects that we could not thoroughly introduce in our past shows.

〈Projects Exhibit〉
1 from the SAKAKURA Junzo Fonds: Idemitsu Filling Stations and Related Facilities
2 from the YOSIZAKA Takamasa + Atelier U Fonds: Japan Pavilion, Venice Biennale
3 from the OTAKA Masato Fonds: Agricultural Cooperative Buildings
It is imperative that we grasp the full picture of these projects, as they were important not only for the three architects who led the postwar architecture community but also for the development of our nation's modern architecture movement as a whole. The various initiatives the architects attempted through them formed the foundations of their subsequent design activities and greatly influenced those around them. Drawing on the numerous items in our possession, we have composed the Projects Exhibit to comprehensively illustrate the design methodologies of the architects and the records of their endeavors that could not be sufficiently conveyed by showing the representative drawings of the projects alone.
The exhibition also features architectural documents of WATANABE Jin and HIRATA Shigeo, which form the Recent Acquisitions Exhibit. We acquired these items after revising our collection policy (December 2016) to accept an expanded range of materials. They comprise not only architectural drawings but also sketchbooks and manuscripts that we believe are valuable for understanding the creative processes and design philosophies of the two architects.
Installation view of the exhibition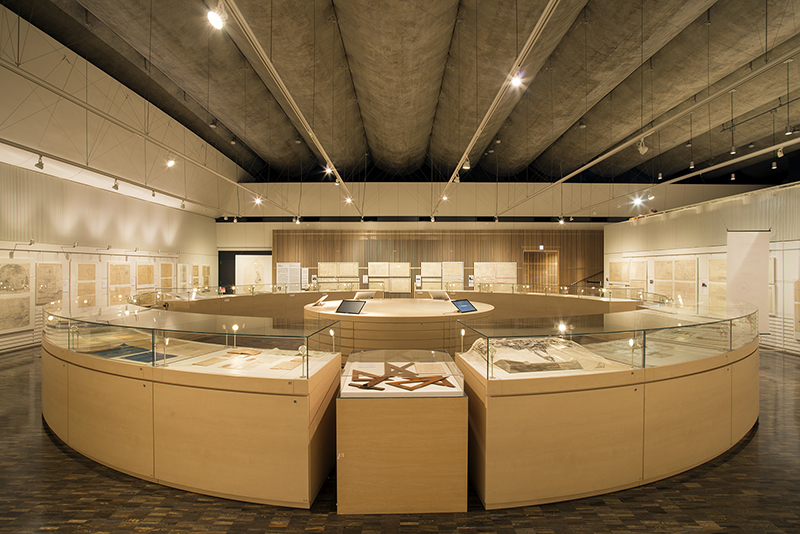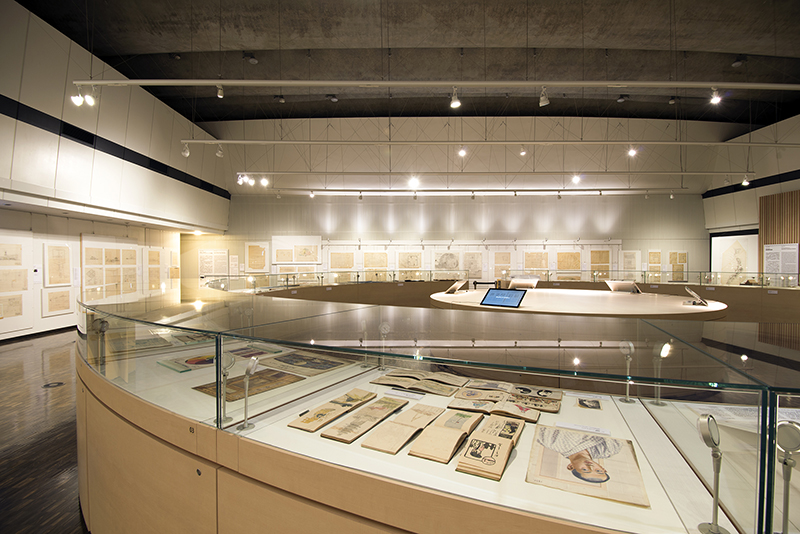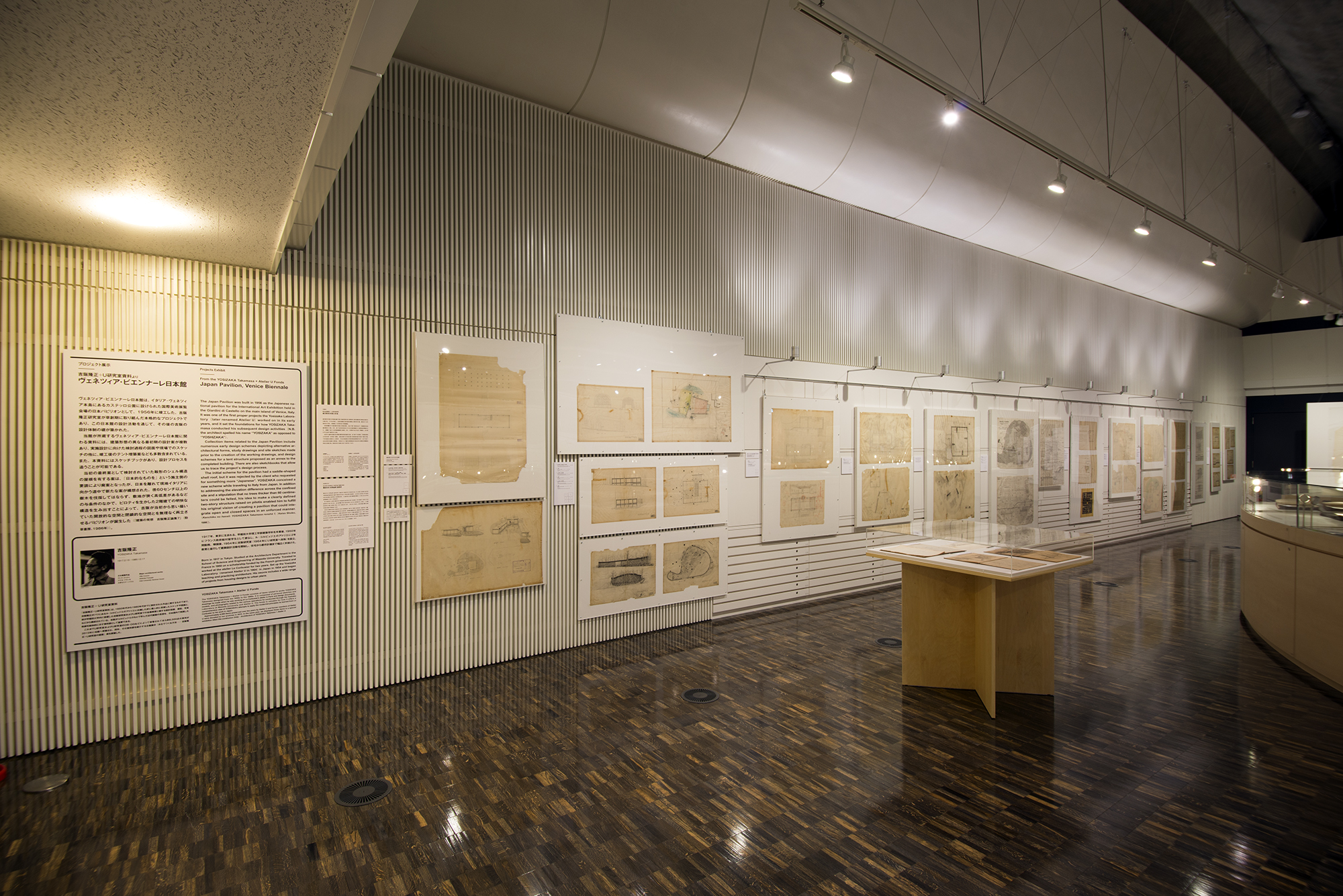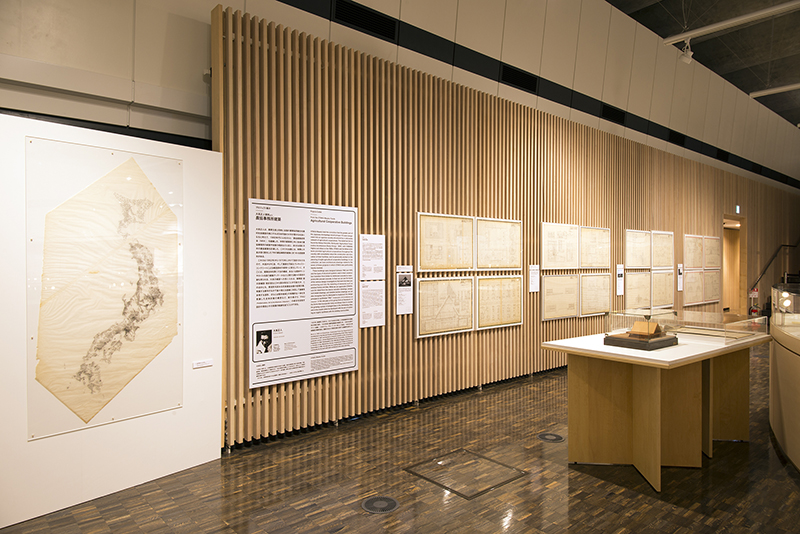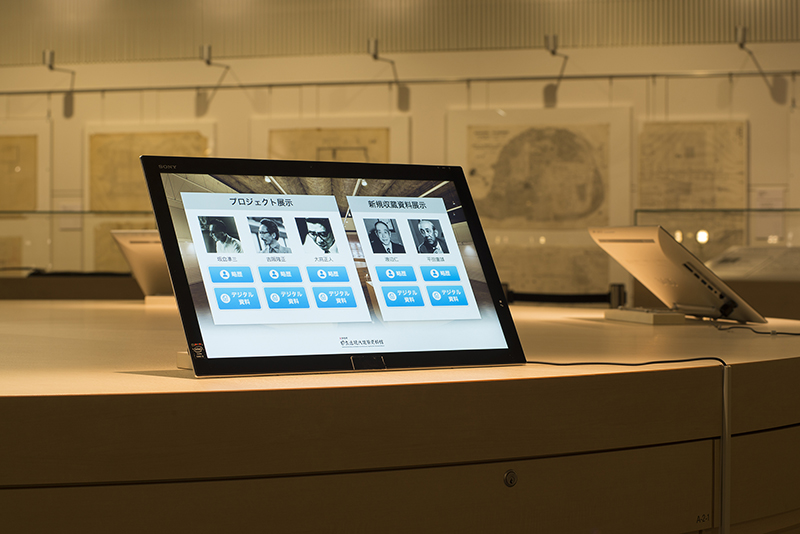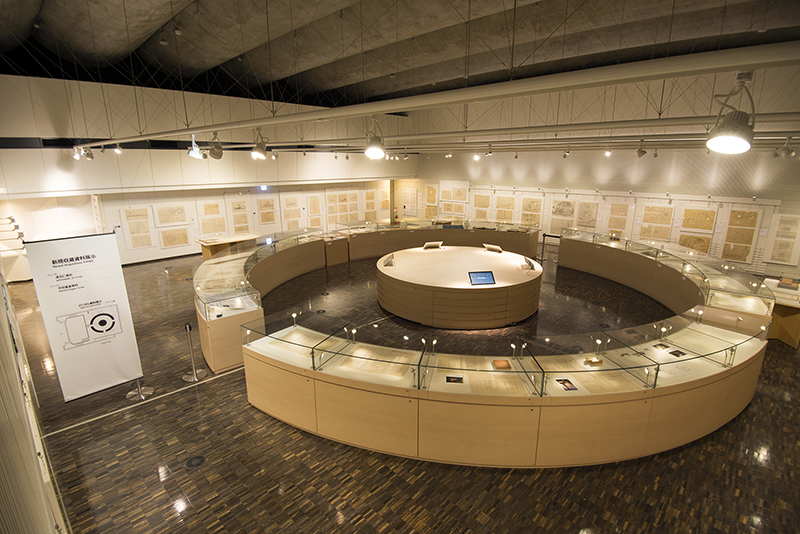 Venue
National Archives of Modern Architecture, Agency for Cultural Affairs 4‐6‐15 Yushima, Bunkyo-ku, Tokyo
Entry
There are two ways to enter the National Archives of Modern Architecture.
To view only the exhibition (possible only on weekdays):
Please enter via the main gate of the Yushima
Local Common Government Offices (Admission: Free).
To view both the exhibition and Kyu-Iwasaki-tei Gardens:
Please enter via the Kyu-Iwasaki-tei Gardens
(Admission: 400 yen).
Catalog
Recent Acquisitions and Collection Highlights 2017
02 Contents
05 Preface
06 Projects Exhibit
Idemits Filling Stations an Related Facilities
SAKAKURA Junzo Fonds
Japan Pavilion, Venice Biennale
YOSIZAKA Takamasa+Atelier U Fonds
Agricultural Cooperative Buildings
ORAKA Masato Fonds
24 Recent Acquisitions Exhibit
WATANABE Jin Fonds
HIRATA Shigeo Fonds