Uniting Architecture and Society―The Approach of OTAKA Masato
2016.10.26[wed]-2017.2.5[sun]
Uniting Architecture and Society
The Approach of OTAKA Masato
Open Hours 10:00〜16:30
Closed 2016.11.12、2016.12.29~2017.1.3

  
Architect OTAKA Masato (1923-2010) entered the Architecture Department of the Tokyo Imperial University in the midst of war in 1944. His interactions there with MAYEKAWA Kunio (1905-86), who was then a visiting instructor, led him to frequent Mayekawa's house where the architect had set up office. Otaka formally joined Mayekawa's office upon graduating from university, and he was assigned to work on projects such as the" PREMOS Model #72"," Harumi Apartments", and" Tokyo Bunka Kaikan" as a core member of the office's postwar staff. He later established his own office and went on to build a career as an architect that spanned half a century. Otaka, who advanced the concept of" PAU (Prefabrication / Art & Architecture / Urbanism)" as a theme that he wanted his architecture to embody, engaged in a broad range of work from the development of industrial components to the design of urban-scale plans and town planning projects. Through all his work there runs an architectural philosophy and ethics of an architect who was striving to make architecture a common property of society that supported living environments. This exhibition lays out the full spectrum of OTAKA Masato's oeuvre and delves into the possibilities of the architecture he sought to realize.
Installation view of the exhibition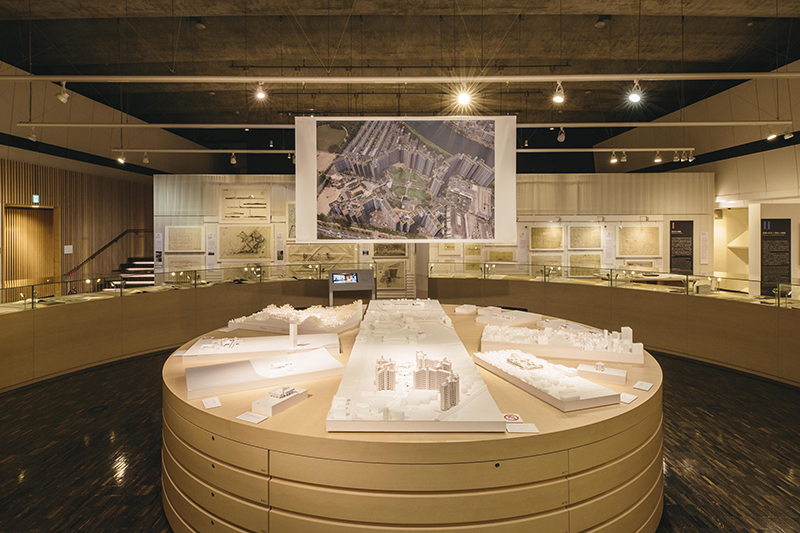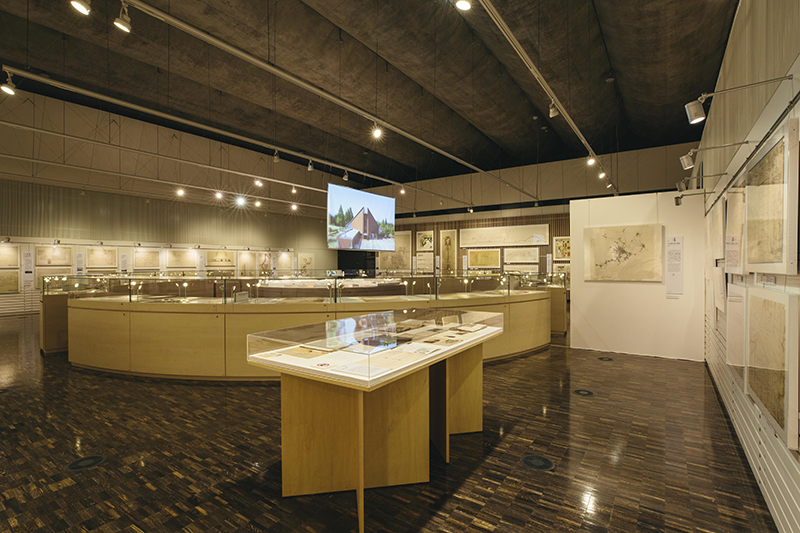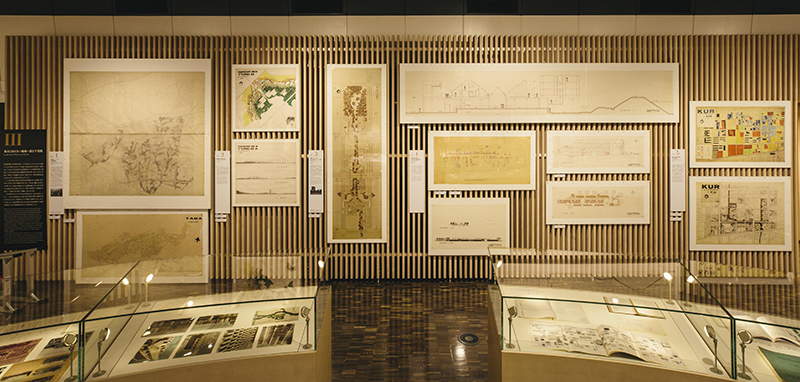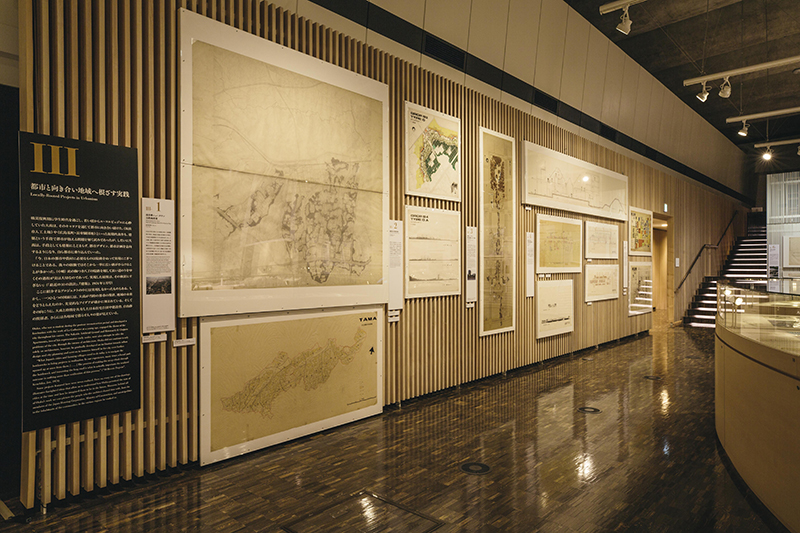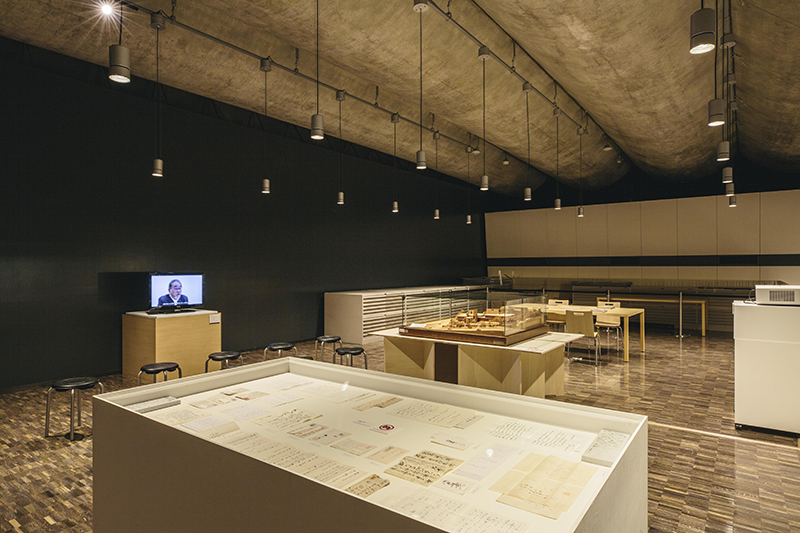 Catalog
"Uniting Architecture and Society The Approach of OTAKA Masato"
Contents
02 Foreword
11 Chapter1|Formative Years as an Architect
21 Chapter2|Architecture as Art and Building Prefabrication
45 Chapter3|Locally-Rooted Projects in Urbanism
62 Project chronology
Entry
There are two ways to enter the National Archives of Modern Architecture.
To view only the exhibition (possible only on weekdays):
Please enter via the main gate of the Yushima
Local Common Government Offices (Admission: Free).
To view both the exhibition and Kyu-Iwasaki-tei Gardens:
Please enter via the Kyu-Iwasaki-tei Gardens
(Admission: 400 yen).
Venue
National Archives of Modern Architecture, Agency for Cultural Affairs 4‐6‐15 Yushima, Bunkyo-ku, Tokyo