Visitor Information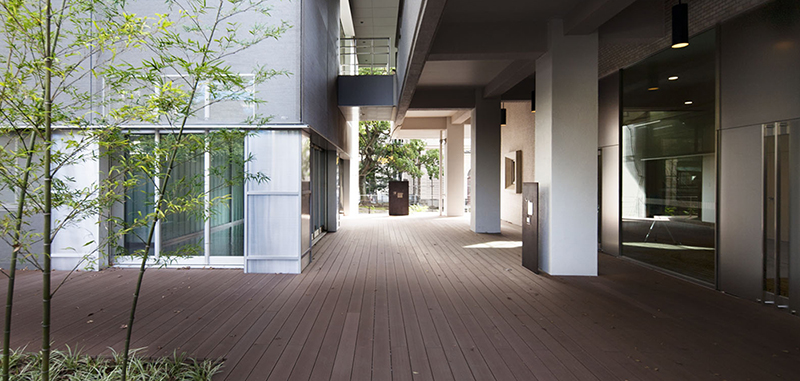 Visitor Information
Open hours to our exhibition
Everyday  from 10:00 to 16:30 (except year end and new year holidays)
*There is no permanent exhibition. Please check the exhibition terms before you come.
Open hours to access to our collection
Weekdays except national holidays

Admission
 Free*
* When entering from Kyu-Iwasaki-tei Garden(former Iwasaki residence garaden), admission is 400 yen.
In addition, visitors enter from only Kyu-Iwasaki-tei on Saturdays, Sundays and National holidays. And visitors must come and out from same gate because of security reason.

Address:
National Archives of Modern Architecture, Agency for Cultural Affairs
4-6-15 Yushima, Bunkyo-ku, Tokyo, 113-8553, Japan
AccessContact number :
 TEL +81-(0)3-3812-3401
 FAX +81-(0)3-3812-3407
* Please contact us in advance if you visit a group of 20 people or more.
* Parking lot to visitors is not located NAMA's property. Please use a public transportation or  nearby one etc.
Floor Map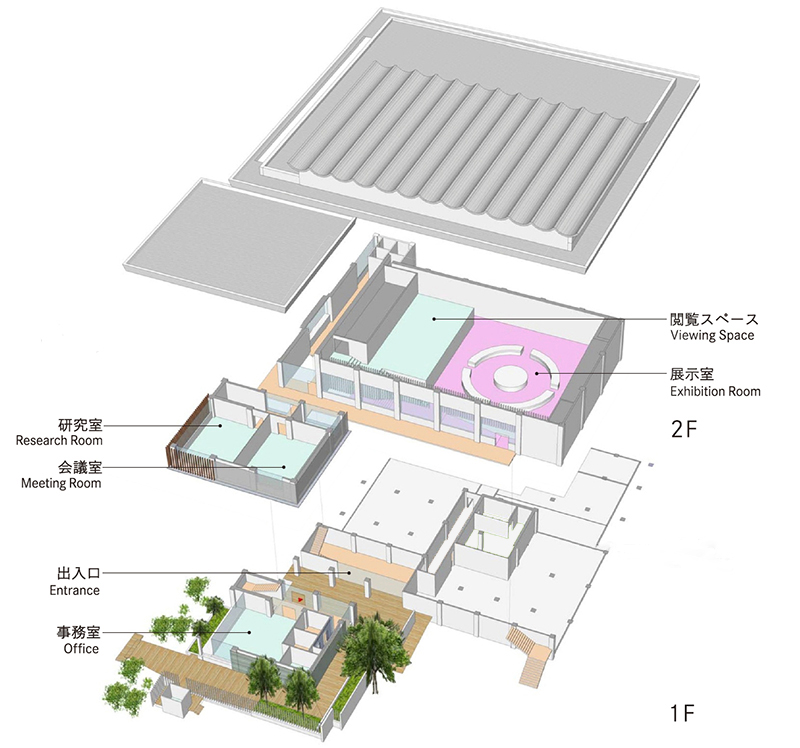 * Facility is renovated according to the old standards. If you visit by a wheelchair, please contact us in advance.
* If you use a luggage locker, please make a request to the office on the 1st floor.
Access to NAMA collections
Part of collections is available to brawse, copy, and other purposes. However, you need to get a permission to each purpose in advance.
Procedural terms to permission is usually required two weeks.
Please contact followed e-mail address with "collection name" and its prorject name before you come to NAMA.
E-mail: nama@mext.go.jp
Each collection name
SAKAKURA Junzo architectural plan collection
Microfilm belonged to TANGE Associates
Shibuya-ku rehabilitation project planned by IKEBE Kiyoshi collection
YOSIZAKA Takamasa + Atelier U architectural plan collection
Drop curtain "Bullfight no.14" designed by Le Corbusier(Former drop curtain at Shibuya pantheon theater)
OTAKA Masato architectural plan collection
Model architecture of KATAOKA agriculture cooperative association
WATANABE Jin collection
KODOMO NO KUNI architetural relavant collection
YOSHIDA Tetsuro collection
HIRATA Shigeo collection
KISHIDA Hideto collection